Meeting Comics is a gag comic / soap opera about people who work.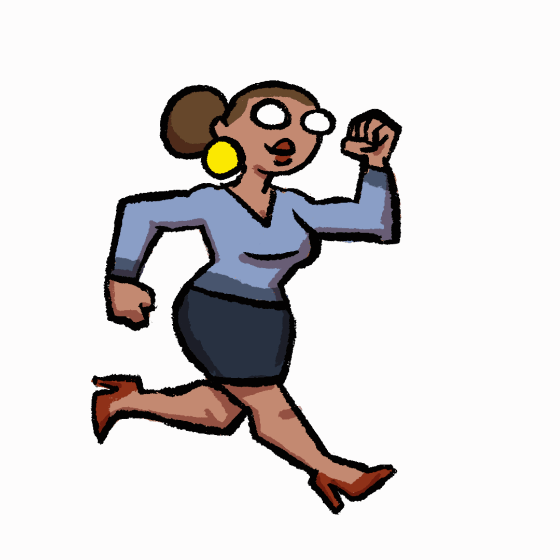 You can read it on Patreon, where new episodes are posted three times a week. I publish a comic issue in print and PDF form every two months. You can buy those directly from me or subscribe to either version through my patreon. Adhouse Books published a collection of the first six issues, which you can order from me, from Adhouse, or from your favorite book or comic shop.
Patreon | Print Comics | PDF Comics | Adhouse Books
Meeting Comics: the book from Adhouse Books! Watch in awe as Meeting Comics grows from a gag comic into an absurd, cynical yet heartfelt workplace soap opera! Quake in apprehension as our heroes face racism, sexism, punk rock shows, and robots! Marvel at the mysterious vigilante who cuts grand opening ribbons before the mayor can do it! Laugh at sophisticated yet stupid jokes! 160 pages! A mere $14.95! Collects the first six issues of Meeting Comics! Includes an intro from Ben Passmore! See samples above!
FREE BOOK SKETCHES!
Since I can't tour to sell my book due to COVID-19, I'm currently doing a sketch in every copy of the book I sell through my website, just like I would do if you came to a signing event and bought the book. You can choose any Meeting Comics character, or I'll pick for you if you don't know the comic. Check out some of the sketches I've done in the gallery below! You can order the book from me here!
SAMPLES
Want to try before you buy? Click here for a page with samples of all issues of Meeting Comics!
PATREON
MY PATREON– Read the comics with commentary! Subscribe to issues of Meeting Comics!
BUY PRINT COMICS AND STICKERS– Meeting Comics in print! Stickers!
BUY DIGITAL COMICS – Purchase Digital Editions of the print comics!
BUY APPAREL– Purchase shirts at my Spreadshirt store! Meeting Comics and other designs!
BUY FACE MASKS– Help me capitalize on our dystopian reality by ordering face masks at my Threadless store! Meeting Comics and other designs!
SOLRAD Presents – as of May, 2020, Solrad is serializing Meeting Comics starting with issue 7, which immediately follows the book collection from Adhouse.
Instagram / Twitter / Facebook – As of January 1, 2021, Meeting Comics is no longer free to read on social media, but you can still see comic previews.
EXTRA EXTRA!
March 26 2020 Interview at The Comics Journal.
ACCOLADES:
Artists to Seek Out at SPX 2019 by Rob Clough
DiNKy Awards 2019: Best Minicomic: Nominated
Thank you for checking out Meeting Comics!
Contact: my email is neal at wanderlane dot com.