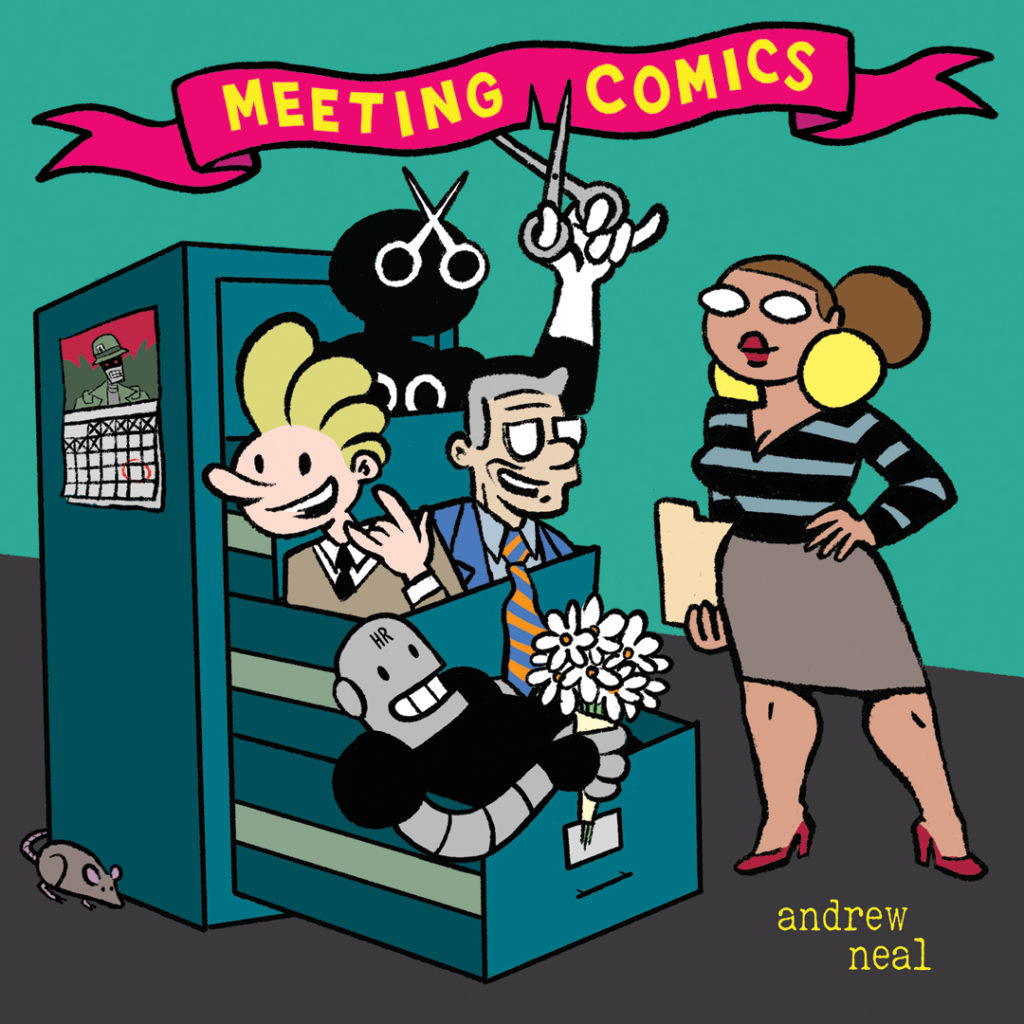 BREAKING NEWS! Meeting Comics: the book will be published by Adhouse Books in February 2020! 160 pages! A mere $14.95! Collects the first six issues of Meeting Comics! Click here for a list of easy ways to preorder the book!

Meeting Comics started as a gag comic strip about work and has become a gag comic strip / soap opera about people who work together.
Episodes are posted three times a week, on Monday, Wednesday, and Friday. They are exclusive to Patreon for one week, and then I post them publicly on social media. The Patreon posts have exclusive commentary which I don't reproduce elsewhere.
UPCOMING APPEARANCES: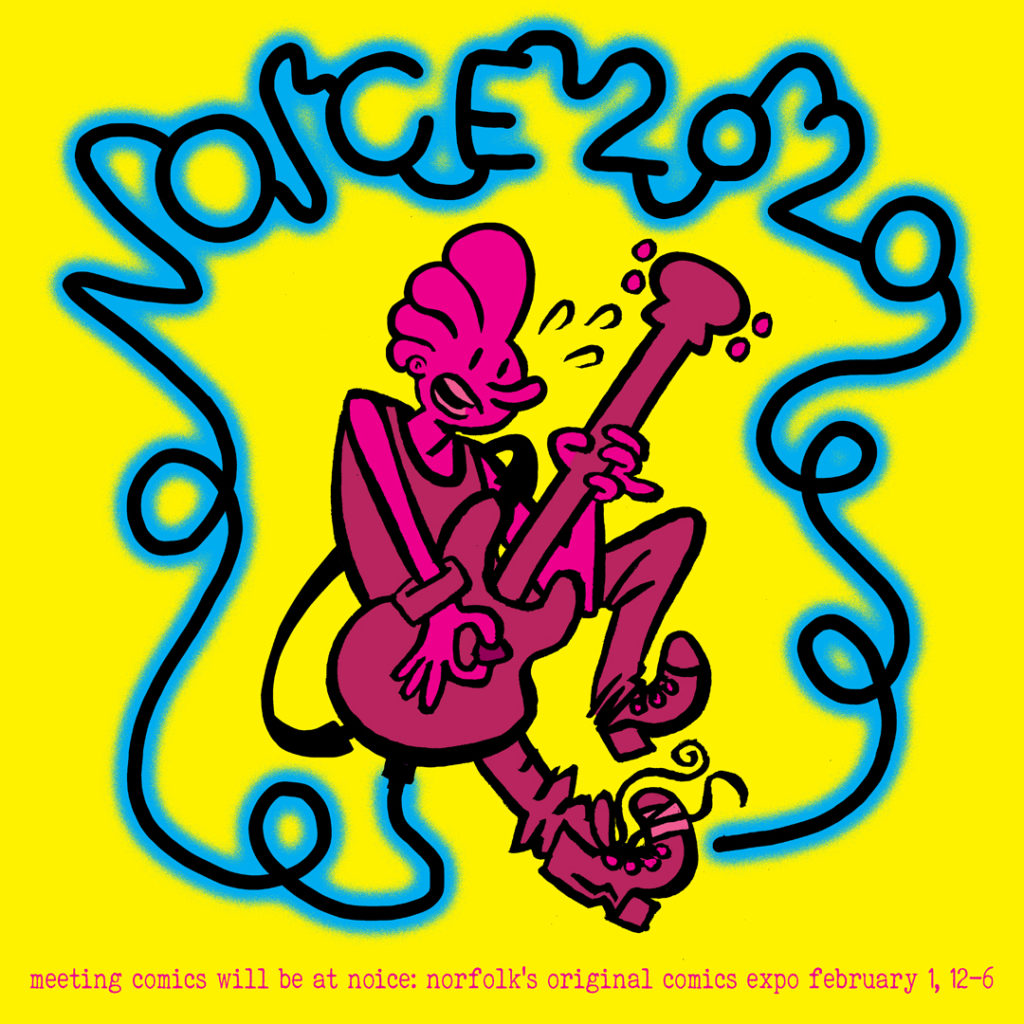 NOICE – Norfolk's Original Indie Comics Expo – Norfolk, VA | Saturday, February 1, 2020, 12pm – 6pm | webpage | facebook event
Triangle Comics Creator Meetup at Chapel Hill Library – Chapel Hill, NC | Casual discussion / meetup. Come with questions if you have them! | Monday, February 17, 2020, 6pm-8pm | meetup page
Hill City Comics & Zine Fair – Lynchburg, VA | Monday, March 21, 2020, 11am – 6pm | webpage | facebook event
HOW DO I READ MEETING COMICS?
Patreon– Subscribe at $1 a month to read Meeting Comics a week earlier than everyone else with exclusive content and commentary! Subscribe at $5 a month to receive Meeting Comics in print in your mailbox every 2 months or $3 a month for digital copies every two months!
Instagram / Twitter / Facebook – Free to read but mixed in with my other social media nonsense, and spooned out to you, the reader, at the whim of Big Algorithm! Content on social media appears one week later than patreon!
Print Comics – Order Meeting Comics in print! Back issues, preorders, and subscriptions available! Also available: stickers and other merch!
Digital Comics – Purchase Digital Editions of the print comics!
Brick and Mortar Stores – It's possible your local shop carries Meeting Comics in print! I keep a list of establishments which have ordered copies of Meeting Comics and may still have them!
HOW DO I ROCK MEETING COMICS GEAR?
Threadless – Meeting Comics shirts available here!
See some of my other work at Wander Lane dot Com. Contact information is here.
ACCOLADES:
Artists to Seek Out at SPX 2019 by Rob Clough
DiNKy Awards 2019: Best Minicomic: Nominated
SAMPLES:

Below are slideshows featuring the covers and selected pages from each of the print comics, including 320 Shades of Greg, a Meeting Comics Erotic Thriller, which is only available in print!
Thank you for checking out Meeting Comics!