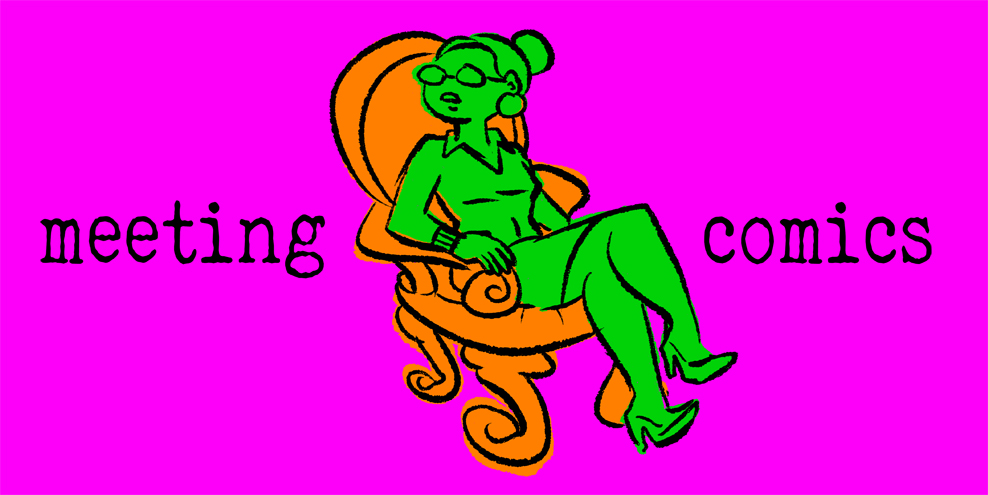 Meeting Comics is published three times a week, usually Monday, Wednesday and Friday. You can read it for free on Instagram, Twitter, or Tumblr, or you can throw me a little cash and read it on Patreon with exclusive content and commentary!
UPCOMING APPEARANCES:
SPX (SMALL PRESS EXPO): September 15-16 2018, Bethesda, MD. At Adhouse table – W47-49 – as time and space allow. SPX trip canceled on account of hurricane at home.
ZINE MACHINE: October 13, 2018, Durham NC. Tabling with Adam Meuse.



You can see Meeting Comics on your favorite social media sites for FREE:



See some of my other work at Wander Lane dot Com. Contact information is here.
Samples: