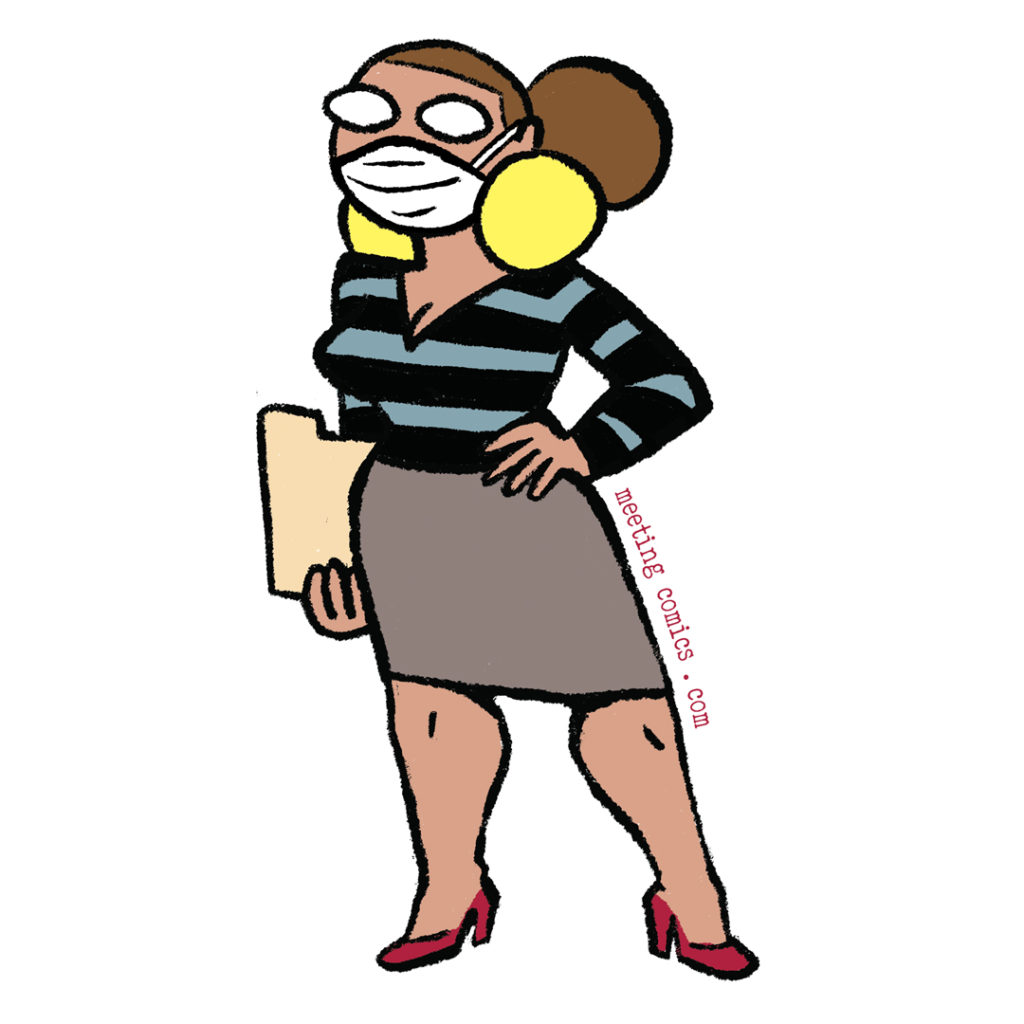 Meeting Comics started as a gag comic strip about work and has become a gag comic strip / soap opera about people who work together.
EXTRA EXTRA! There's a huge interview with me about Meeting Comics at The Comics Journal. Click here to read it!
Episodes are posted three times a week, on or pretty close to Monday, Wednesday, and Friday. They are exclusive to Patreon for one week with exclusive commentary, and then I post them publicly on social media. After this I collect them into self-published minicomics. The first six minicomics have been collected into a book by Adhouse Books. You can order all this stuff direct from me here.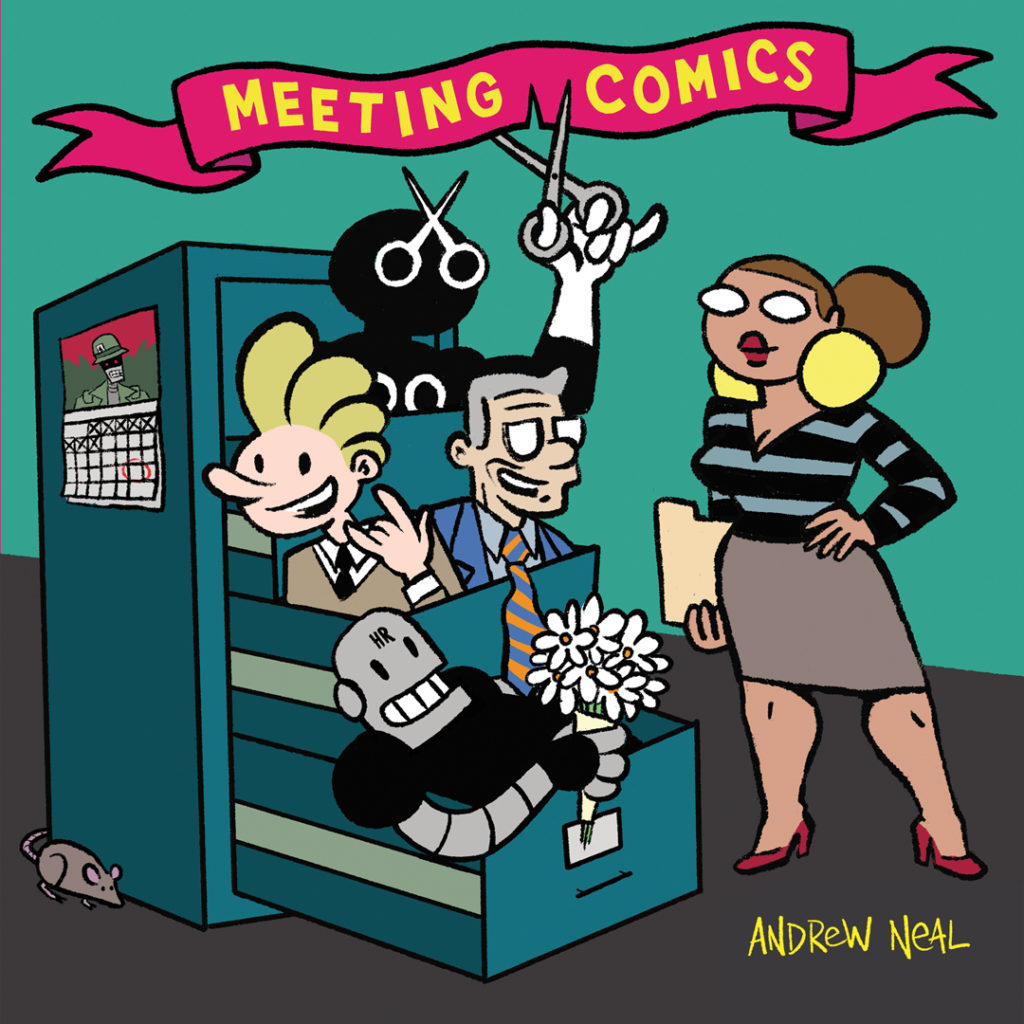 Meeting Comics: the book from Adhouse Books is out now! 160 pages! A mere $14.95! Collects the first six issues of Meeting Comics! Includes an intro from Ben Passmore! Scroll down to the SAMPLES section for a preview!
FREE BOOK SKETCHES!
Since I can't tour to sell my book due to COVID-19, I'm currently doing a sketch in every copy of the book I sell through my website, just like I would do if you came to a signing event and bought the book. You can choose any Meeting Comics character, or I'll pick for you if you don't know the comic. Check out some of the sketches I've done in the gallery below! You can order the book from me here!
HOW DO I READ MEETING COMICS?
Patreon– Subscribe at $1 a month to read Meeting Comics a week earlier than everyone else with exclusive content and commentary! Subscribe at $5 a month to receive Meeting Comics in print in your mailbox every 2 months or $3 a month for digital copies every two months!
Email newsletter – as of March 2020 I'm sending out a weekly email newsletter with the previous week's comics included. If that's a convenient way for you to follow the strip, click through and sign up!
Instagram / Twitter / Facebook – Free to read but mixed in with my other social media nonsense, and spooned out to you, the reader, at the whim of Big Algorithm! Content on social media appears one week later than patreon!
SOLRAD Presents – as of May, 2020, Solrad is serializing Meeting Comics starting with issue 7, which immediately follows the book collection from Adhouse.
Webtoon – As of March 2020, I have just started uploading Meeting Comics to Webtoon, starting from the beginning. I hope to catch up soon.
Print Comics – Order Meeting Comics in print! Back issues, preorders, and subscriptions available! Also available: stickers and other merch!
Digital Comics – Purchase Digital Editions of the print comics!
Brick and Mortar Stores – It's possible your local shop carries Meeting Comics in print! I keep a list of establishments which have ordered copies of Meeting Comics and may still have them!
HOW ABOUT APPAREL?
Threadless – Meeting Comics shirts available here!
ACCOLADES:
Artists to Seek Out at SPX 2019 by Rob Clough
DiNKy Awards 2019: Best Minicomic: Nominated
SAMPLES
Below are slideshows featuring the covers and selected pages from the Meeting Comics collection from Adhouse books, as well as each of the self-published print comics, including 320 Shades of Greg, a Meeting Comics Erotic Thriller, which is only available in print!
Thank you for checking out Meeting Comics!
Contact: my email is neal at wanderlane dot com.