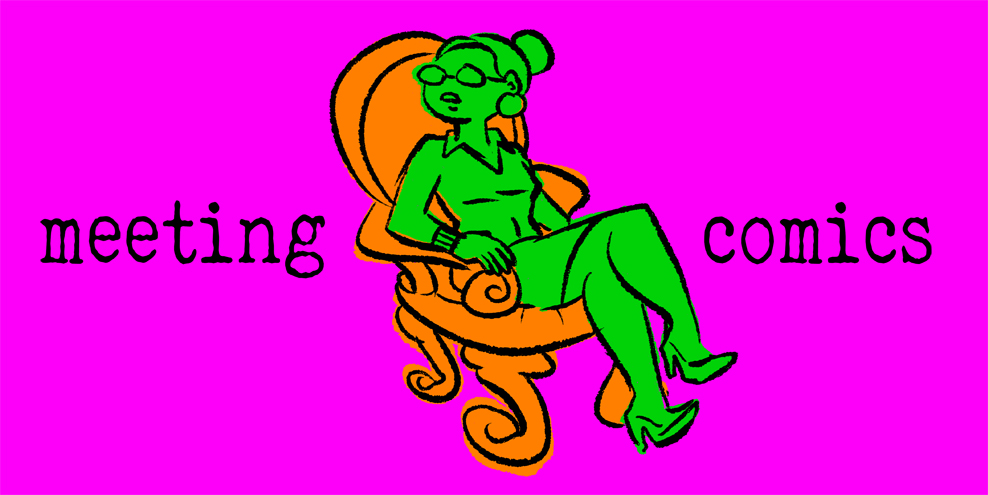 Meeting Comics is published three times a week, usually Monday, Wednesday and Friday. You can read it for free on Instagram and Twitter, or you can throw me a little cash and read it on Patreon with exclusive content and commentary!
Meeting Comics is collected roughly every two months in a print edition as well!
UPCOMING APPEARANCES:
Comics Life – Greensboro, NC | Sunday, March 31, 2019, 11PM – 5PM | webpage|facebook event
RETAILERS CARRYING MEETING COMICS:
Click here for a list of brick and mortar retail establishments which have ordered Meeting Comics and may still have them in stock!



You can see Meeting Comics on your favorite social media sites for FREE:


See some of my other work at Wander Lane dot Com. Contact information is here.
Below are the covers to the print comics as well as a generous sampling of Meeting Comics!