Hello, my name is Andrew Neal. I'm a cartoonist who draws a comic strip called Meeting Comics. It started as a gag comic about work and has evolved into to a soap opera gag comic about people who work together.
I've been working on Meeting Comics since February 2018. Since May 2018, I've been drawing three comics a week. I put them online, and then collect them into self-published mini-comics every two months.
Since I started I haven't missed putting out three comics a week. Grinding on something so hard has been an exciting new addition to my life, and the comic has quickly grown as I've introduced characters and figured out who they are.
In addition to drawing the individual comic strips, I spend a lot of time designing the covers for the print issues, making each one unique. Here are some recent covers.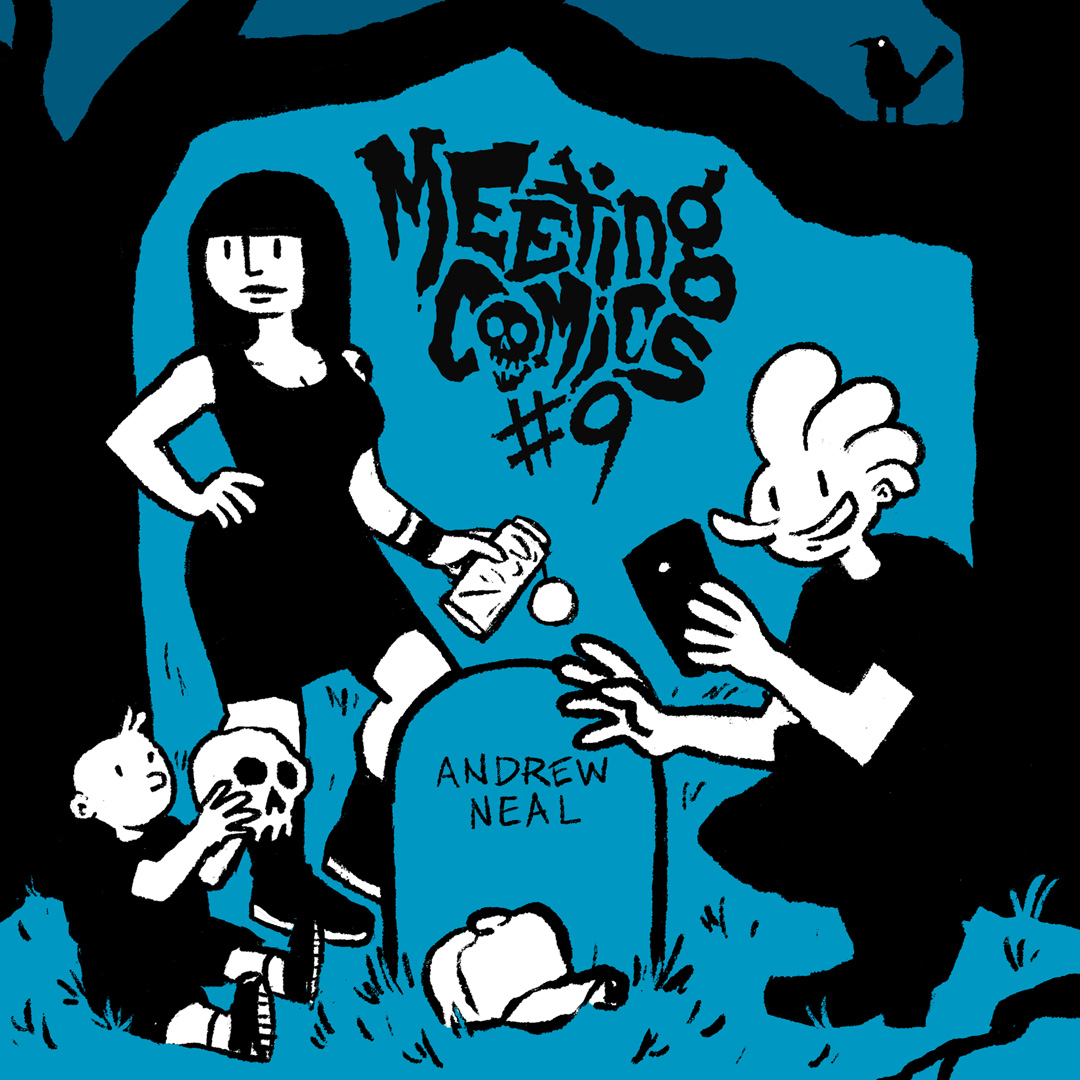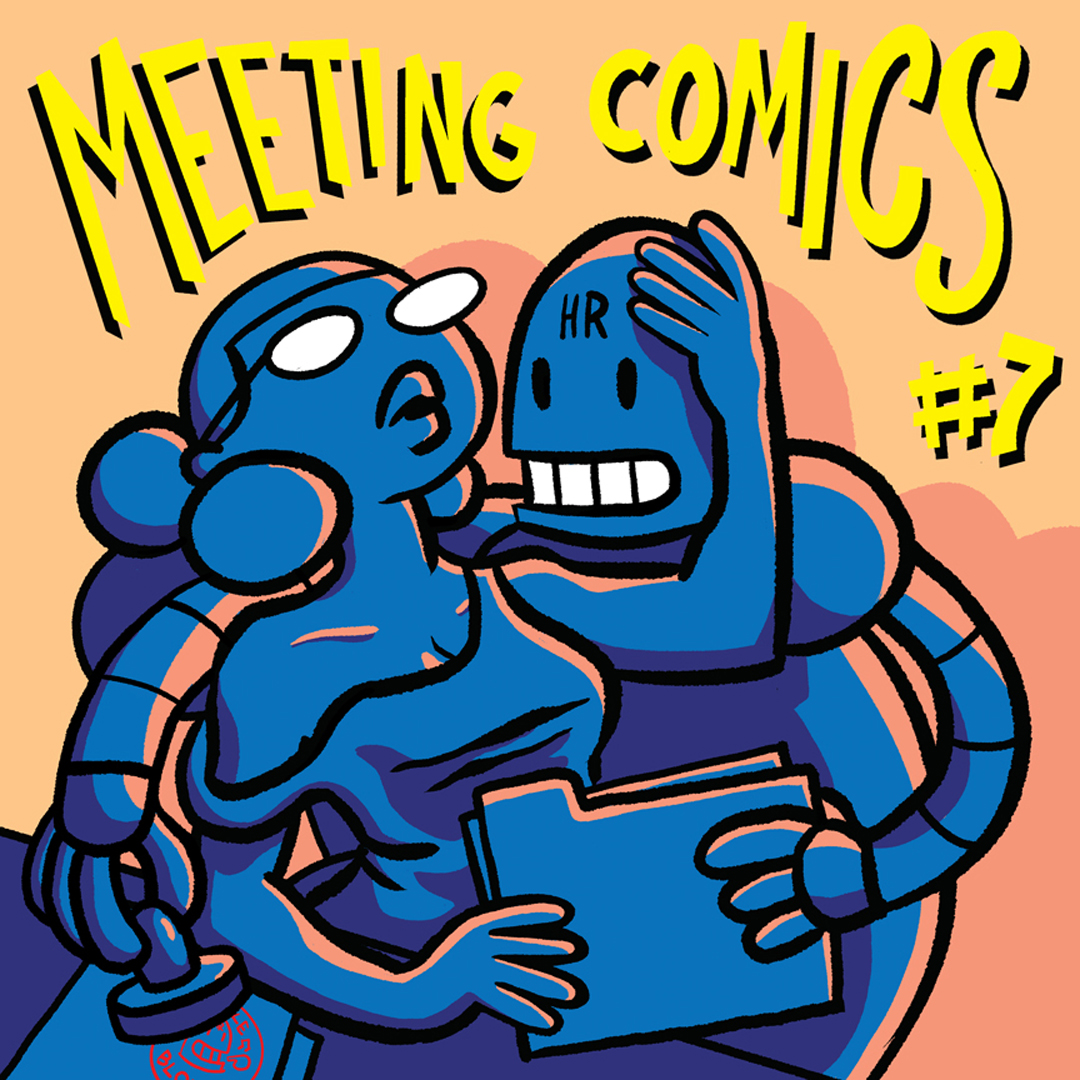 Here's my most popular cover to date. This guy is a vigilante who shows up at grand openings and cuts the ribbon before the mayor has a chance. People love him.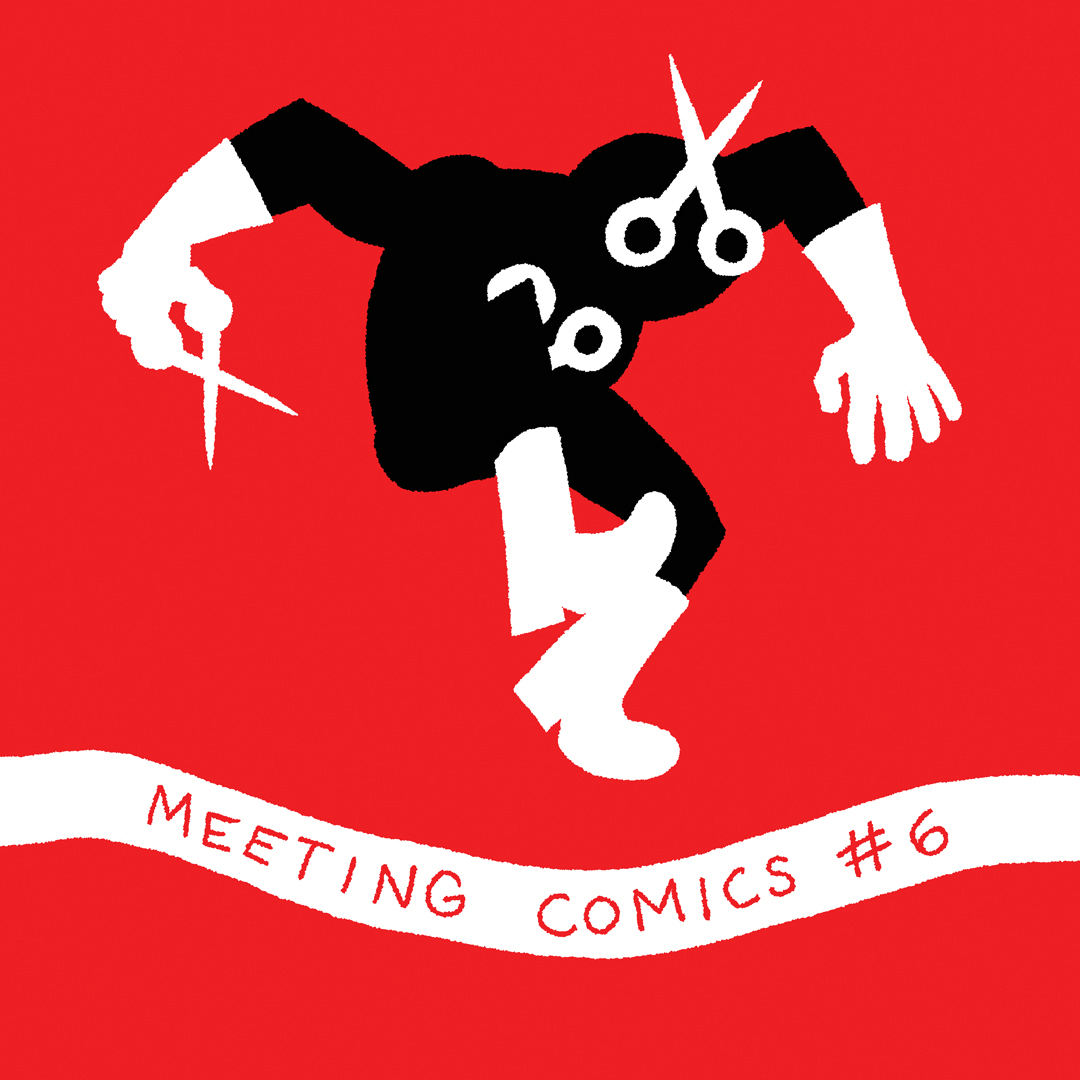 I am slowly growing an audience who loves and comments on the strip via social media, patreon, and selling the comics at zine festivals, but with my full time job I don't have the time to promote it as heavily as I would like or to put as much effort into the work as I would like at times.
I'd love the opportunity to throw myself into Meeting Comics full time. I have plans not just for the main comic, but for spinoffs as well. I've already released the first of those, a minicomic entitled 320 Shades of Greg: A Meeting Comics Erotic Thriller.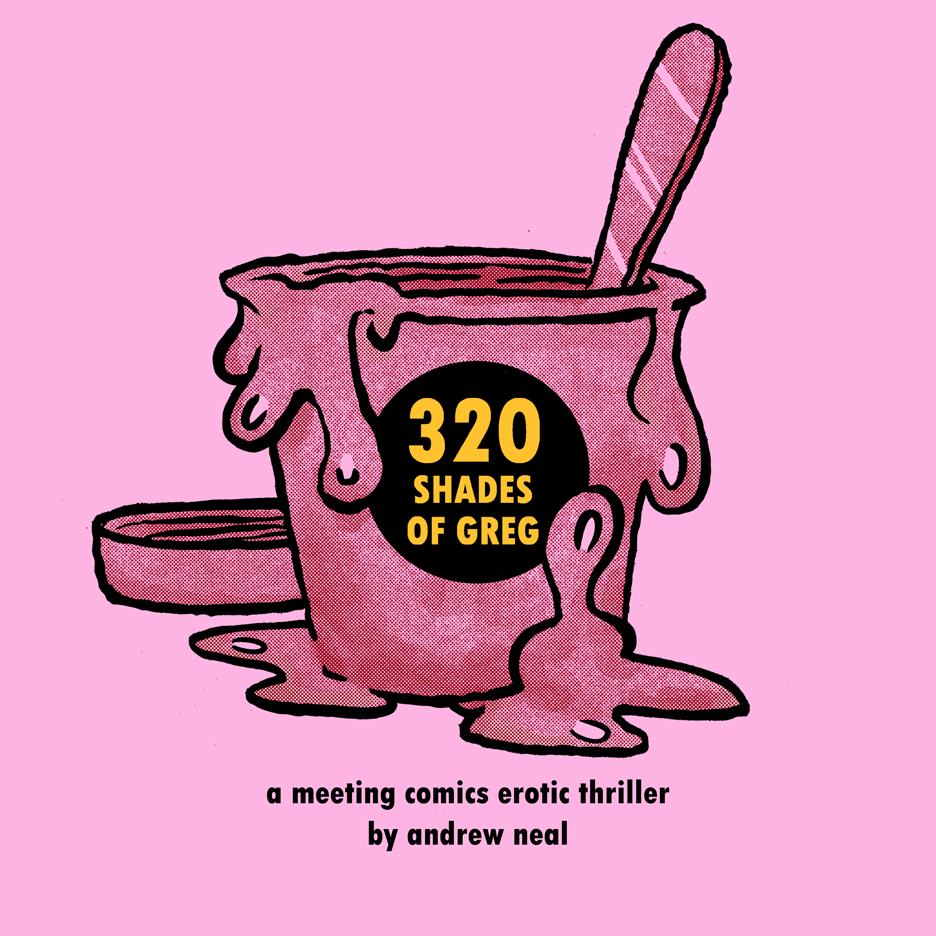 It's about a guy who's REALLY into that ice cream that's 320 calories a pint.
People enjoy these comics when they learn about them, but I'm still in the early stages of building an audience. The Super Patron grant would afford me more time not just to work on the comic, but to hype it endlessly in order to win the hearts and minds of America.
Here's one last comic from my first few months of drawing Meeting Comics. In the immortal words of Rob from HR…
…hire this motherfucker right now.
Thank you,
Andrew Neal